In Passport, best practice would be to ensure any required licenses are configured into your requirement policy. These licenses are most efficiently added through your Missing / Incomplete list under Cautions / Expires . You can find those instructions at: How Do I Add A Missing License or Certificate?

However, there are many times that an employee may hold additional, non-required credentials that you want ProviderTrust to track and verify. Follow the steps below.

Log in to Passport and go to the Provider tab. Once you find the provider who's license you will be adding, click View to the left of their name.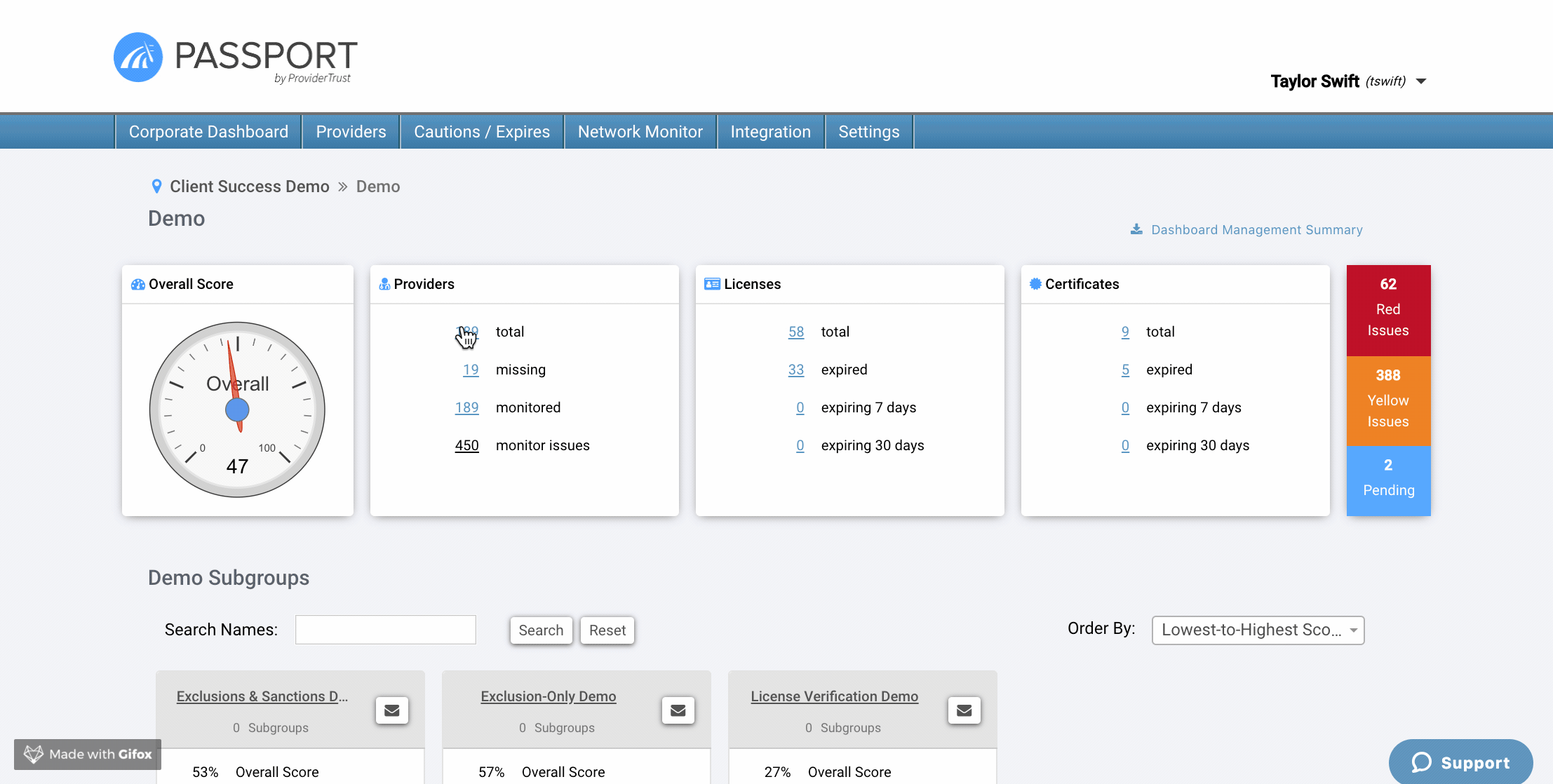 Toggle to the Passport tab within their record. From here, you will click on the green arrow next to the corresponding credential that you wish to add. You may opt to upload a screenshot if relevant and press Save.