The article below outlines the type of communications you may receive as a Passport user.
Welcome Email : All new users will receive a welcome email with instructions to login to Passport for the first time. These may be customized by your organization and can include details such as the system administrator to contact within your organization, links to specific support articles or internal training documentations, etc.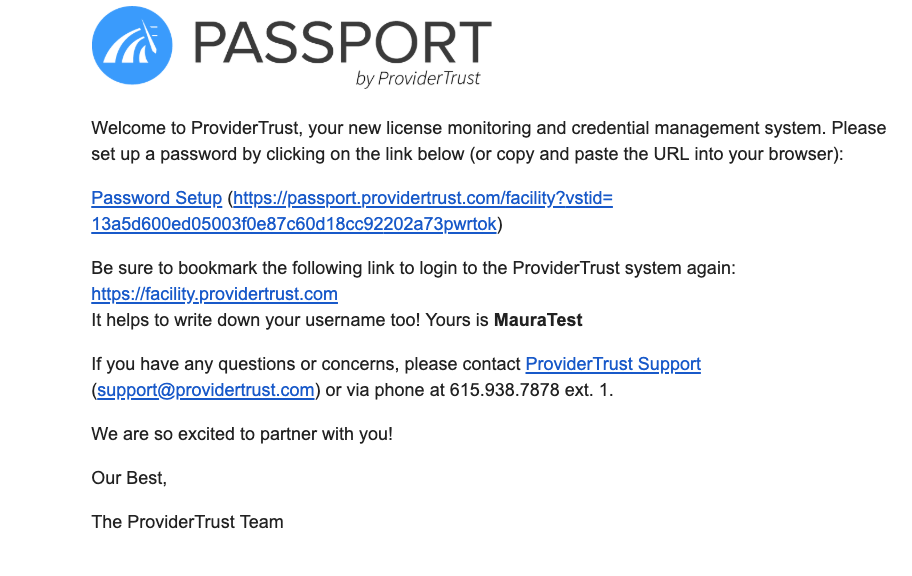 Weekly Passport Summary: All users will receive a weekly summary of their performance in Passport outlining total number of providers (our term for employees) in monitoring, number of monitoring alerts, and high level overview of number of licenses and certificates expiring in the next 7, 30 and 60 days.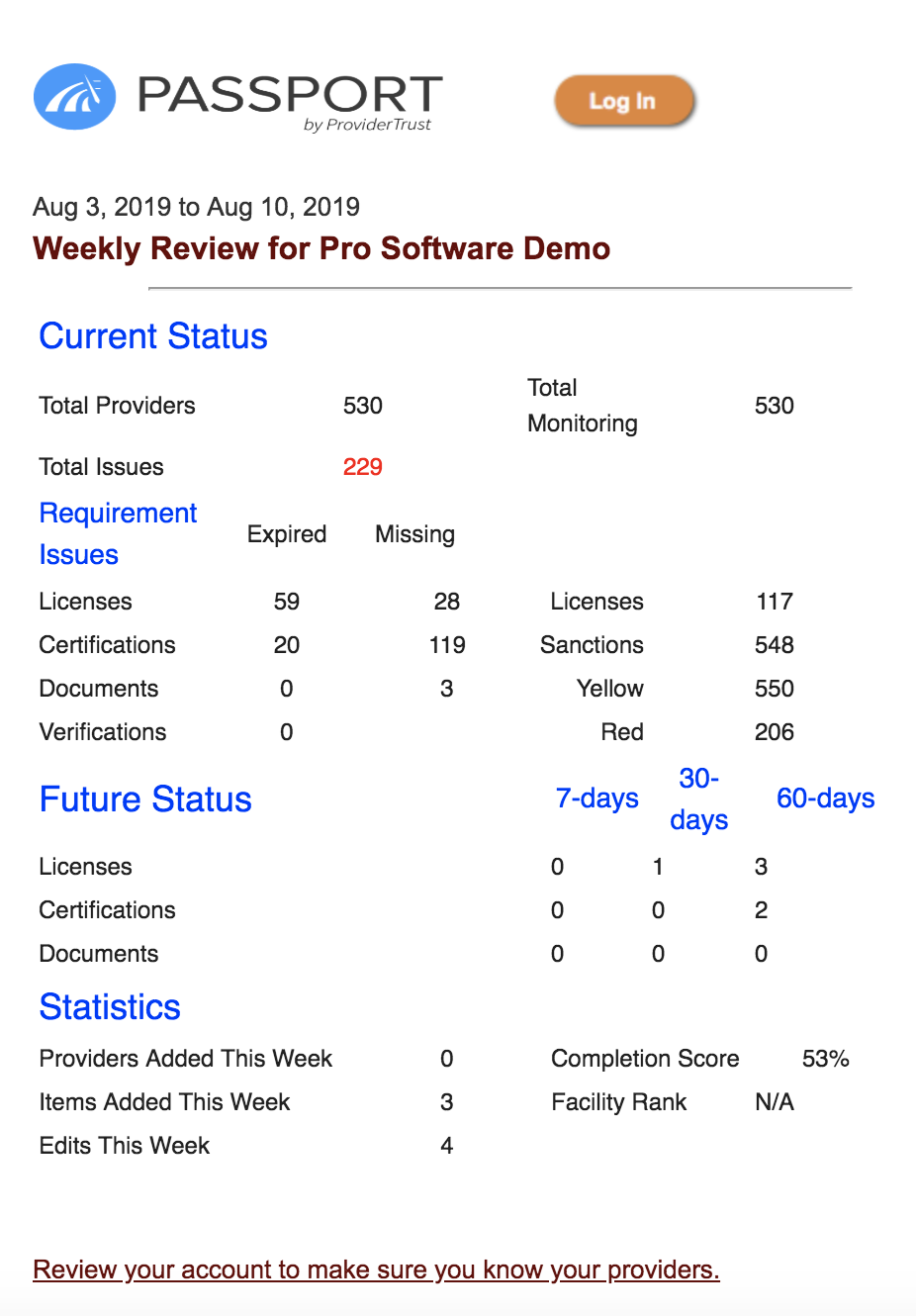 Monitor Alerts: Your organization's will designate specific users to receive notification of new monitor alerts. If you have a matched current exclusion, your designated users will also receive a phone call.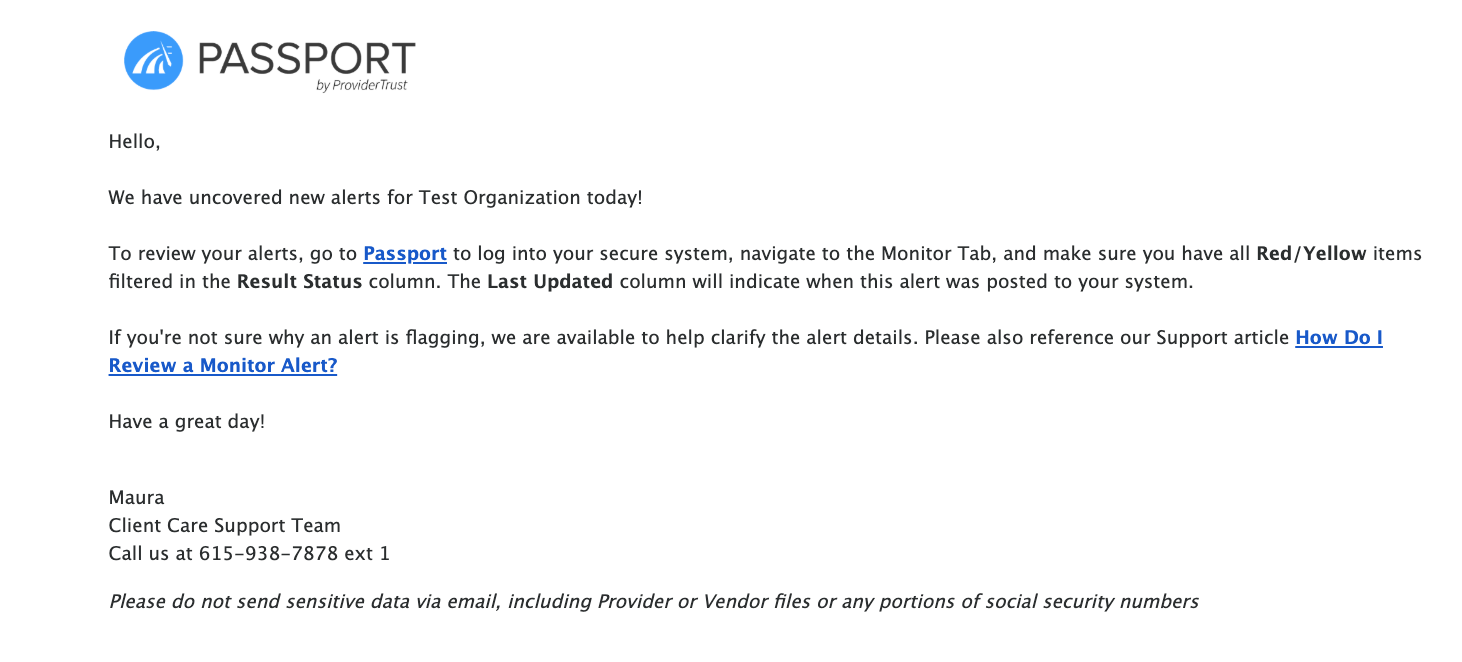 Notification Emails (license verification services only): Your system administrators may elect to set up a notification email to be delivered to their employees or designated facility users regarding upcoming expirations of credentials, expired credentials and missing credentials. This arrives on a daily basis with one email per facility overseen.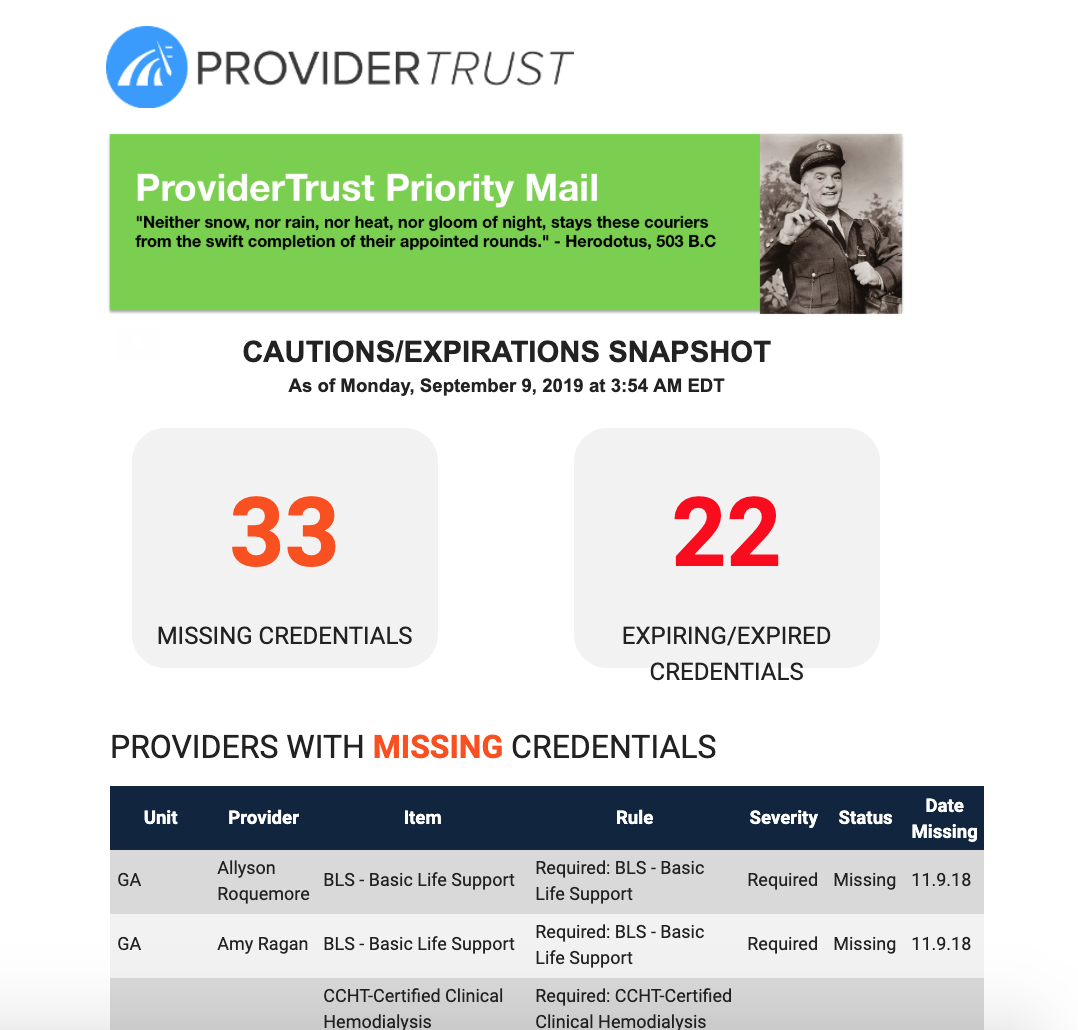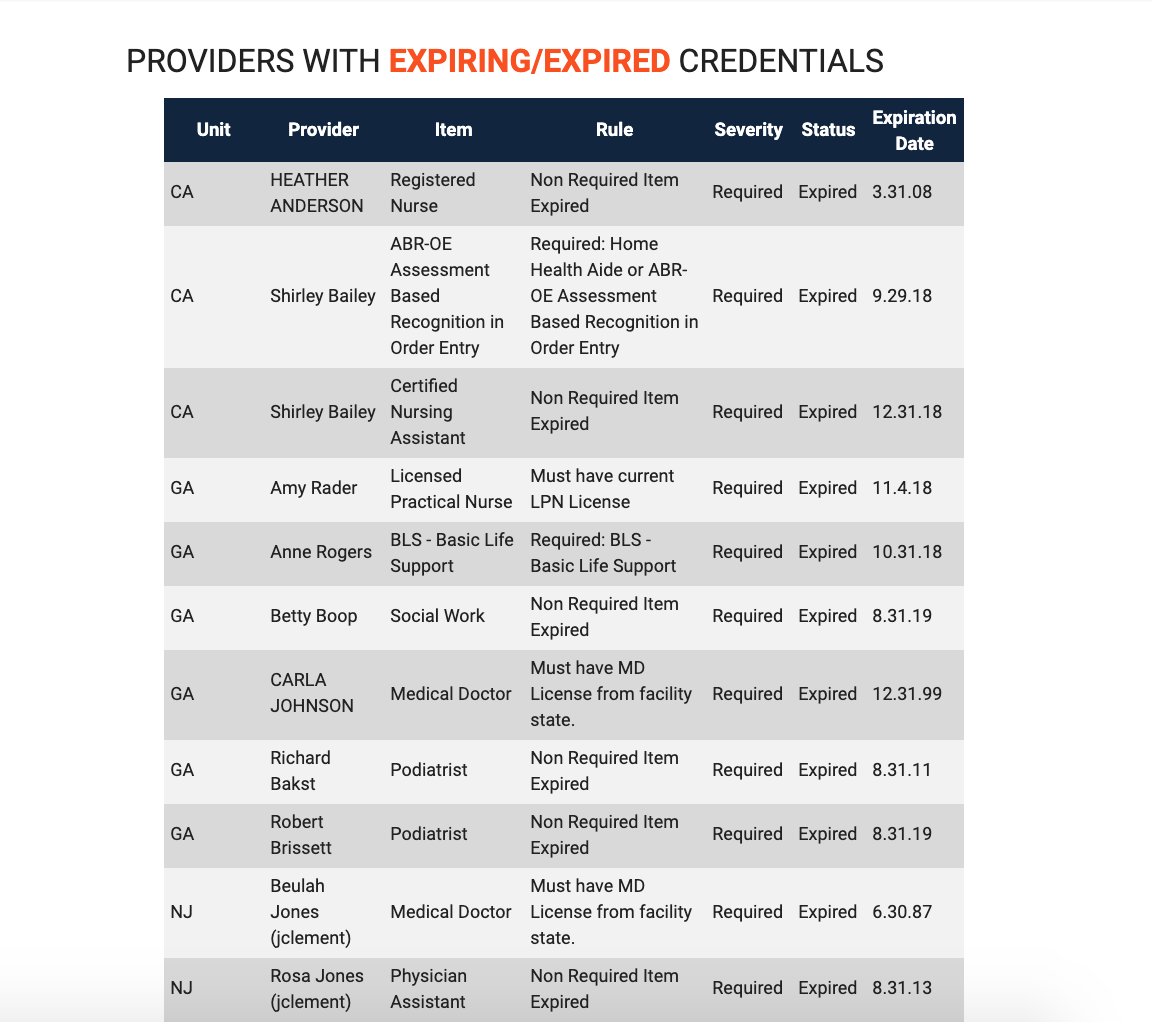 Scheduled Emails: Many clients opt to have their users schedule reports to their inbox at their own preferred frequency. You can learn more about scheduling reports at the following support article: How to Schedule Reports