Upon receiving new monitor alerts, your designated contacts will receive a notification prompting you to login to your secure Passport system to review the details.

Below are the steps for viewing a Monitor Record:

1) Sign in to Passport

2) Depending on your Home Page you will either need to navigate to the 'Network Monitor' tab or go to the 'Monitor' tab at the top of the navigation bar.

3) Use the search fields up top to specific types of alerts. Severity will reflect the specific type of alert. For example, Licenses - Expired or Sanctions - All. You can also filter by Result Status, Progress Status or Last Updated Within.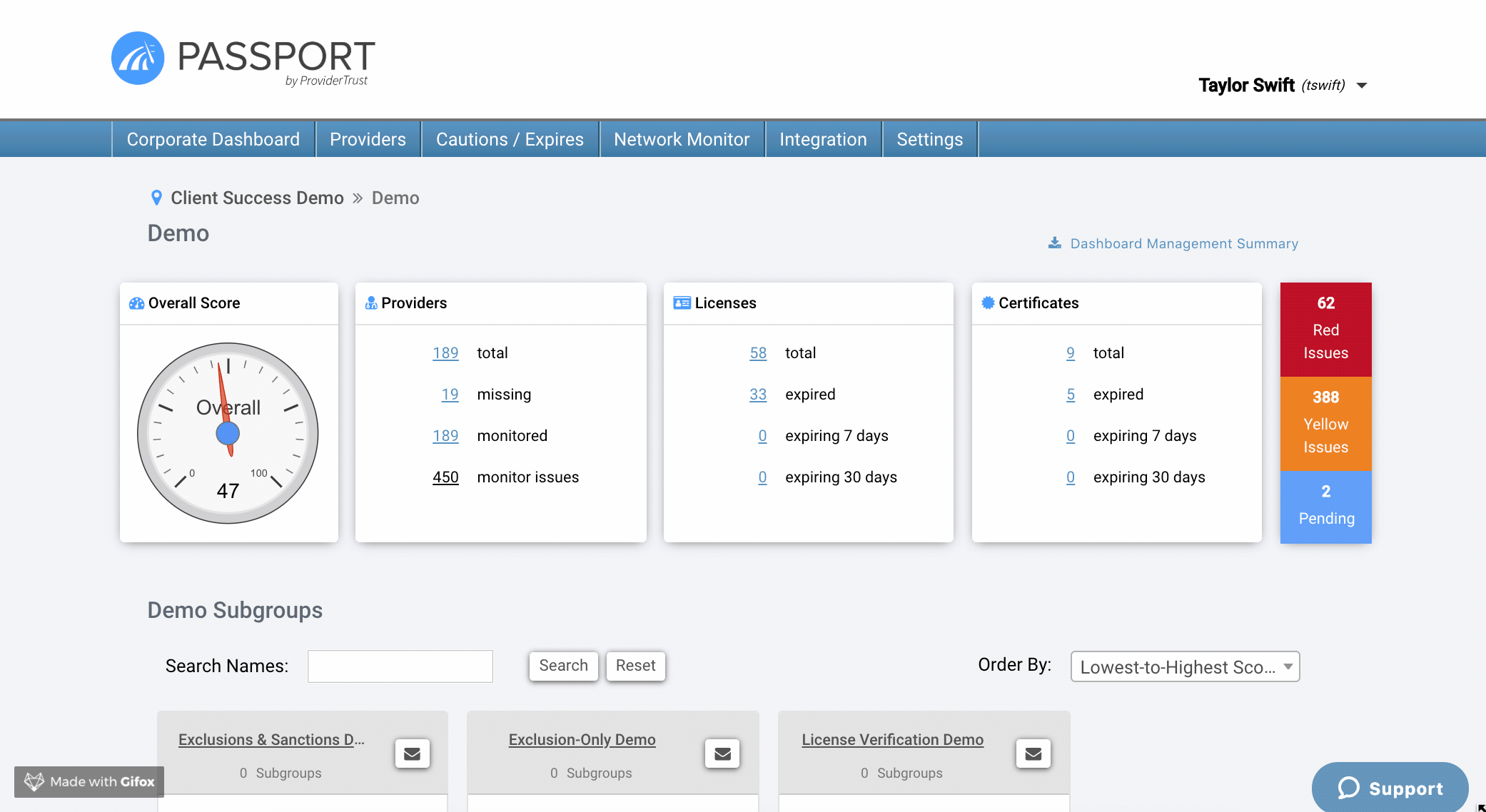 4) Alerts are listed by the name of the individual with each alert listed individually for review. Result Status is determined by ProviderTrust based on severity and cannot be changed to a different color. Progress Status is your organization's way of tracking the investigation and resolution of a new monitor alert. Your Progress Status options are preset to Needs Review, In Progress, Resolved and No Review Needed. You will be able to customize these statuses according to your workflow. Please reach out to client success for assistance with changing the preset statuses.


5) To view an alert, click on View side of an alert to review the content that's flagging. We will display all information that we have pulled in from the respective source, as well as list how we made the verification result. For all verified licenses, a screenshot from the Primary Source board is also included in the license verification record.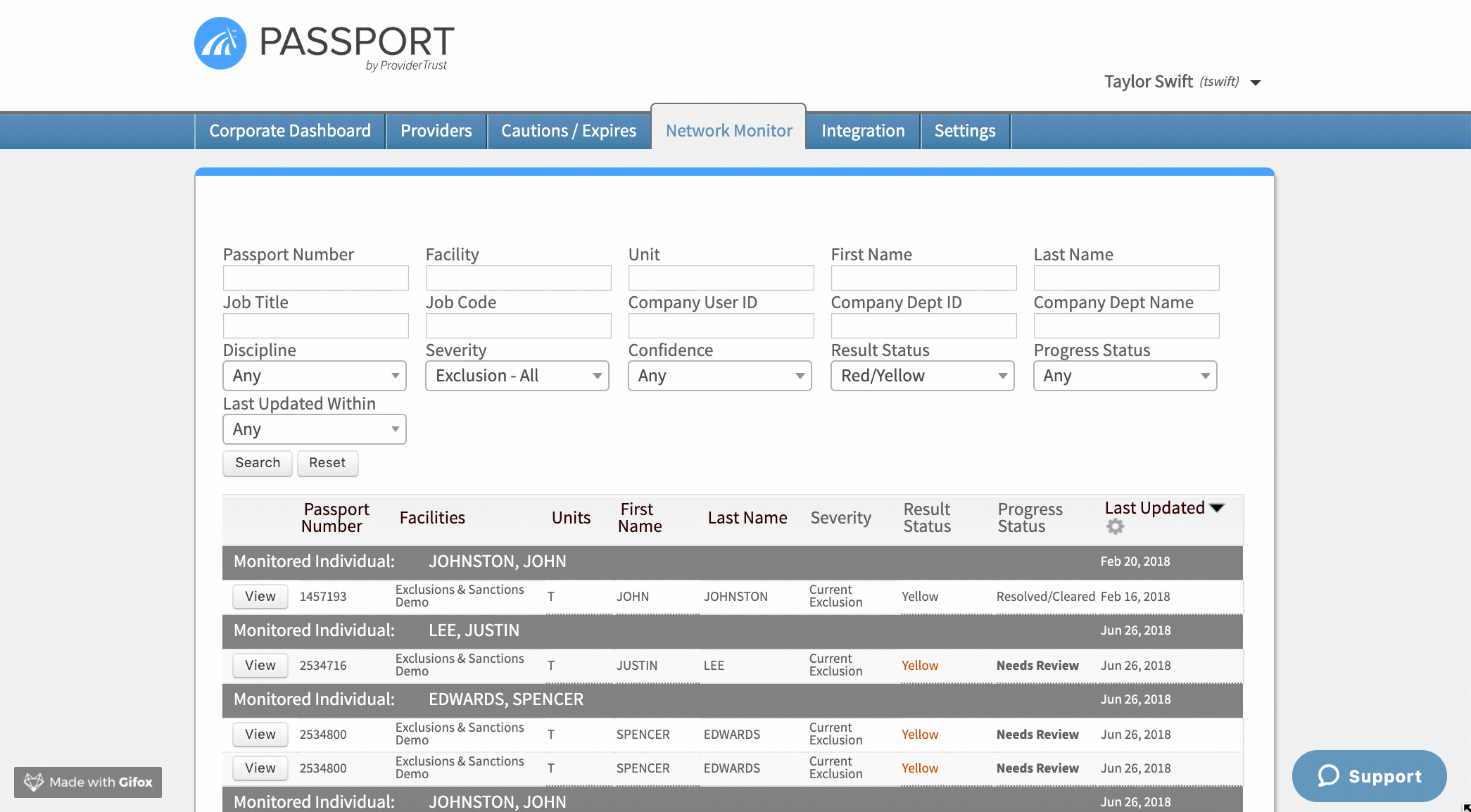 You can click Client Provided Profile Data to view additional information about the employee flagging the alert. This is information that is provided to Passport from your organization about your employee.


If reviewing a license alert, you can edit license information from within the alert itself by clicking Edit Client Provided License Data. This will allow you to correct the information that is flagging in the alert such as number mismatch or incorrect license type.




You will also have the ability to view any additional monitoring alerts for the provider that may be relevant below the alert content by clicking Additional Monitoring Results. This will allow you to see any other alerts relevant to the one you are viewing. For example, if a provider has a suspended license, you may see if there has been a recent sanction regarding the suspension.


6) After you are done viewing the record, you can type in any notes based on your current progress. These notes are cannot be deleted or changed and include time, date and user who left the note. You can also change the progress status according to your resolution milestone, and press SAVE. If using the preset progress statuses - Resolved will remove an alert from visibility on your dashboard. As a reminder, these progress statuses can be customized for your organization. Please contact your client success rep to change or add new progress statuses.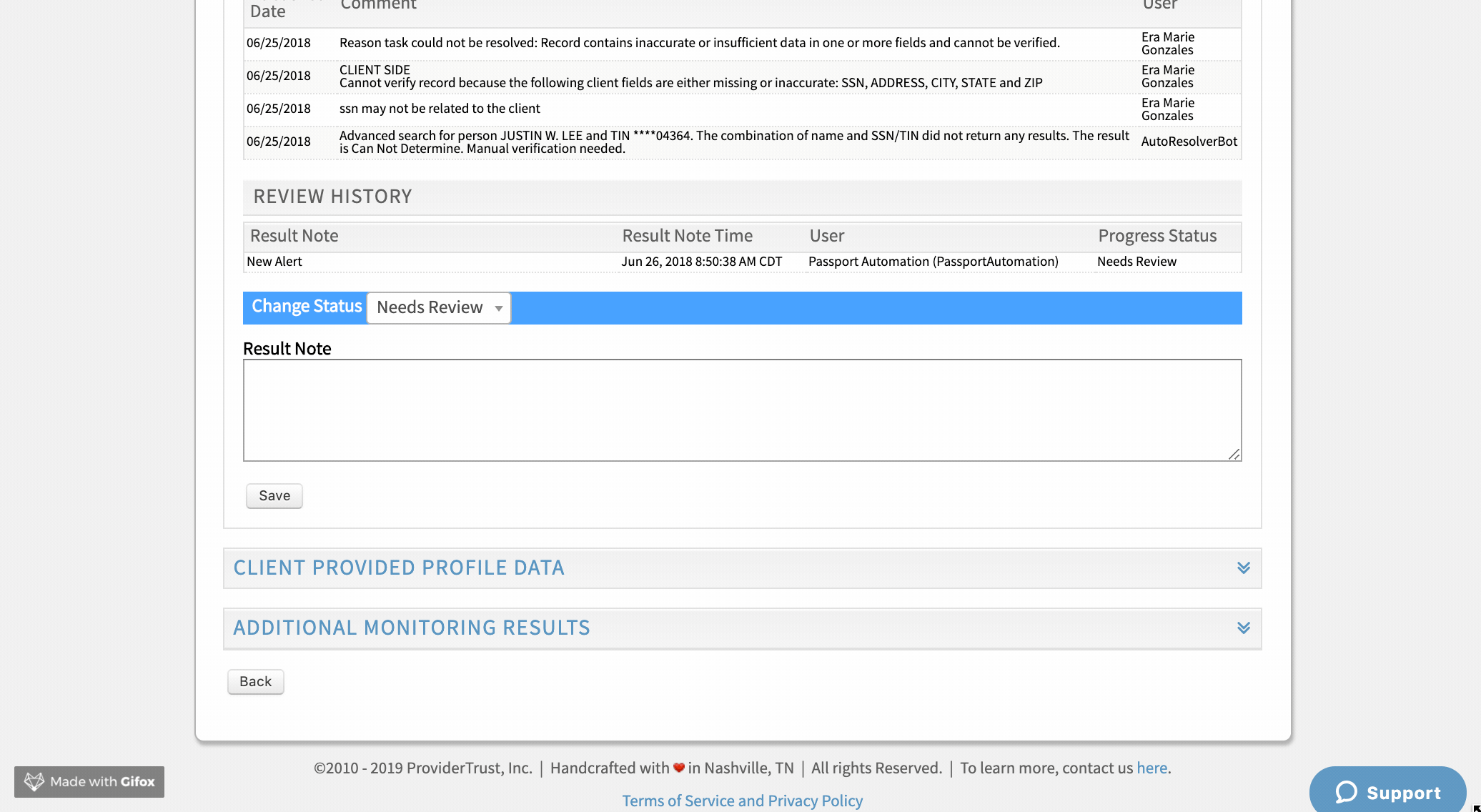 You may wish to download a copy of your monitoring alerts by clicking "Export" in the bottom righthand corner to export a list of alerts based on the search fields selected above. This will allow you to see the alert information as well as the last note, most recent progress status and which user made the last change. You can also schedule this report to your inbox or SFTP on a daily or weekly basis. For more information, you can refer to: How to Schedule Reports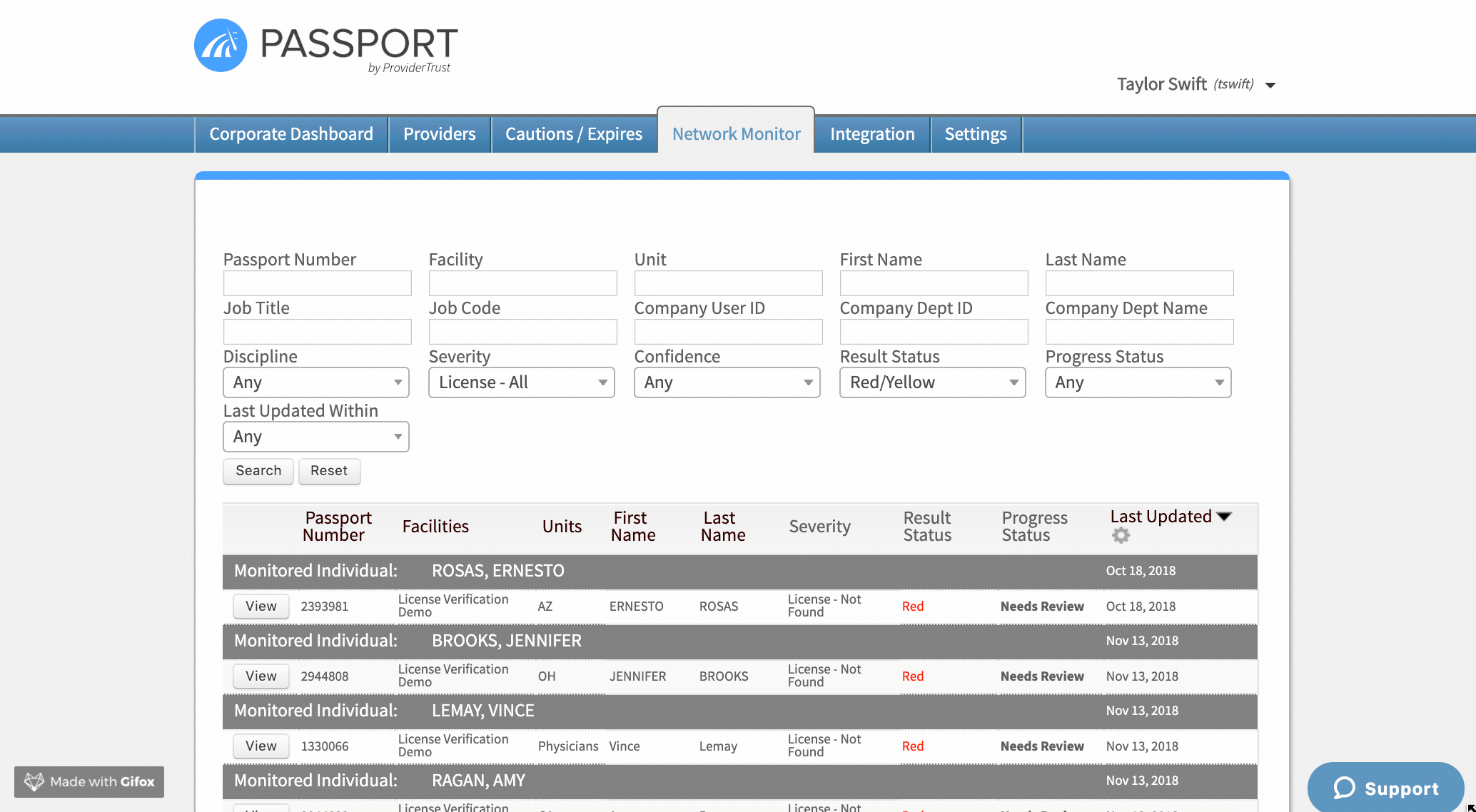 Please reach out to client success if you have any questions at support@providertrust.com or 615-938-7878 ex 1.