In order to update a provider's information, you must have Advanced Provider Access and Integration Import Access. There are two ways update a provider's information in ProviderTrust: File or Manual Method. Please check which method you use before continuing!

Below are the steps for each method:


A) (Provider) File Method - Must have Integration Import Access

1) Simply change the information for the provider on the file and upload. If your provider file is a report from your HRIS system, simply update their information in your HRIS system and pull a new provider report to upload or send via SFTP.


B) Manual Method - Must have Advanced Provider Access

1) Sign in to Passport
2) Click on the 'Providers' tab and search.
3) Click 'View' to the left of the provider you wish to update.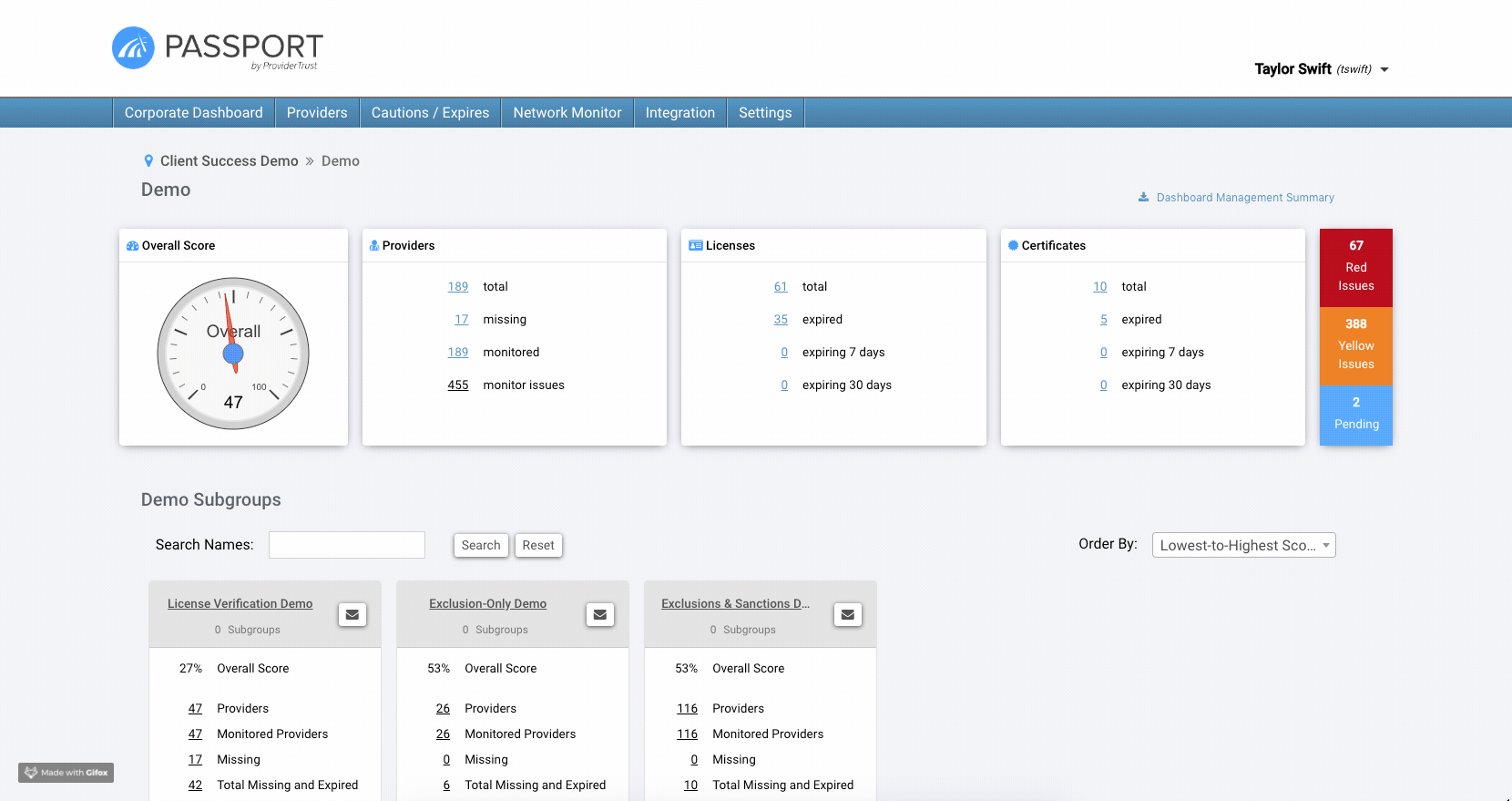 4) Select 'Edit' to update the information.
Below are steps on how you update with the 'Providers' tab:
To update a provider's name, discipline, birth date, caregiver login information, specialty, or SSN, NPI, or Unique ID click on the Profile tab
To update a provider's address, email address, or phone number, click on the Contact tab
To update a provider's licenses, certifications, continuing education or any other documents click on the Passport tab
To update a provider's education history, click on the Education tab
To update or change a provider's unit (department), click on the Unit/History tab

5) Scroll down and click 'Save'
6) Click 'Back to update other provider's information