A Corporate Dashboard allows you to see all or some of your chosen facilities or units on one page without having to toggle between individual pages. This can also be used to designate grouping by specific lines of business, regions, states, etc.
This can be done manually in the system or created automatically by including an asterix (*) in the View column on the short form user file when assigning specific facilities to a user (How to Do a Bulk Upload of System Users?)


In order to view, create or update your Corporate Dashboards, you must have View Management Access Admin Permissions.

If you have a Corporate Dashboard view, you must first click into one of the facilities.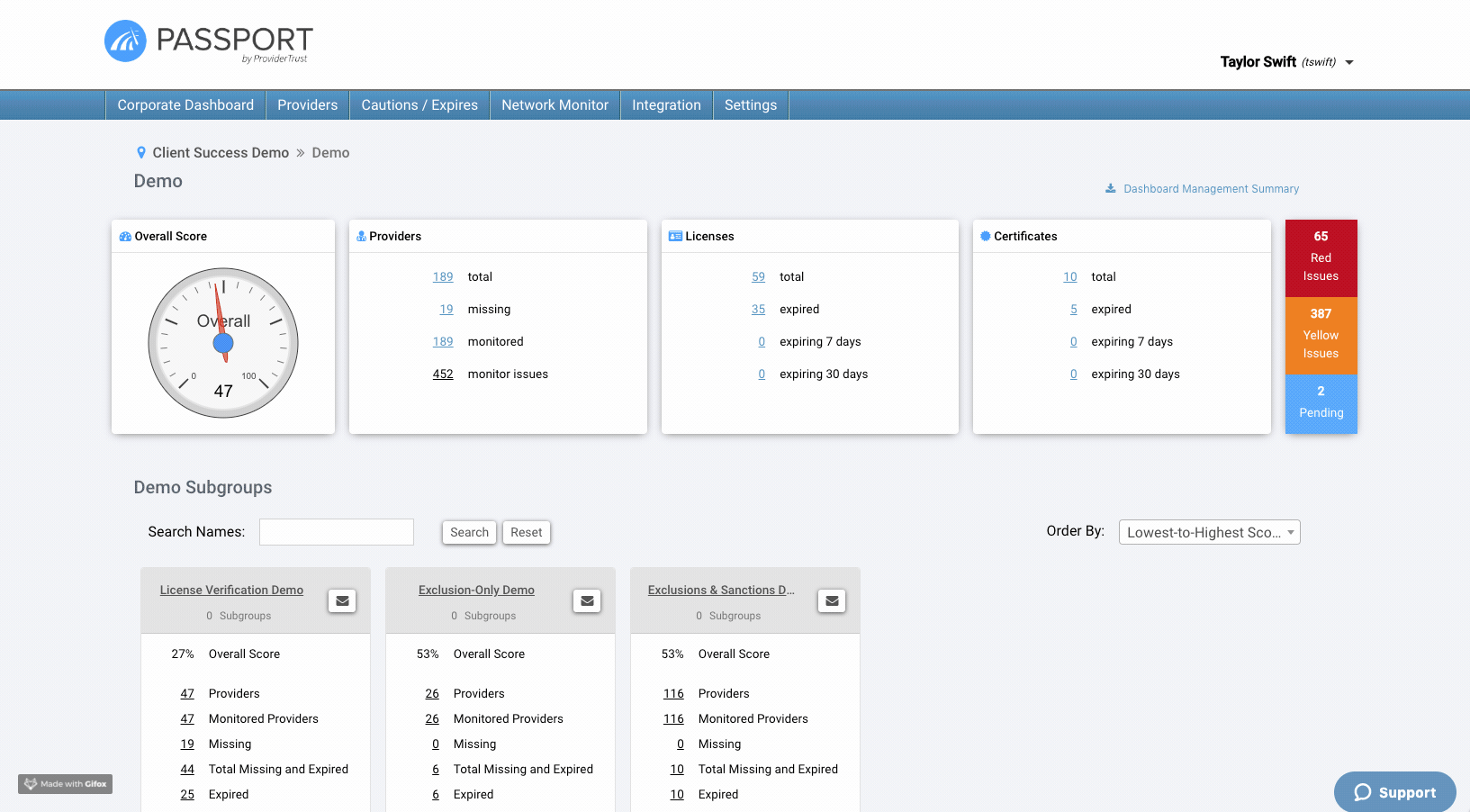 From the facility dashboard view, hover over the Dashboard for a dropdown to appear and click on View Configurator.


From View Configurator, you can view any existing views at your organization and their names. By clicking on a view you can see the corresponding facilities and users associated with each configured view.



To add a new view, click on Add New View. From here, you will choose a visible name (what you see in the dropdown menu) and the Unique View Key which you can also use if you upload a user file (How to Do a Bulk Upload of System Users?)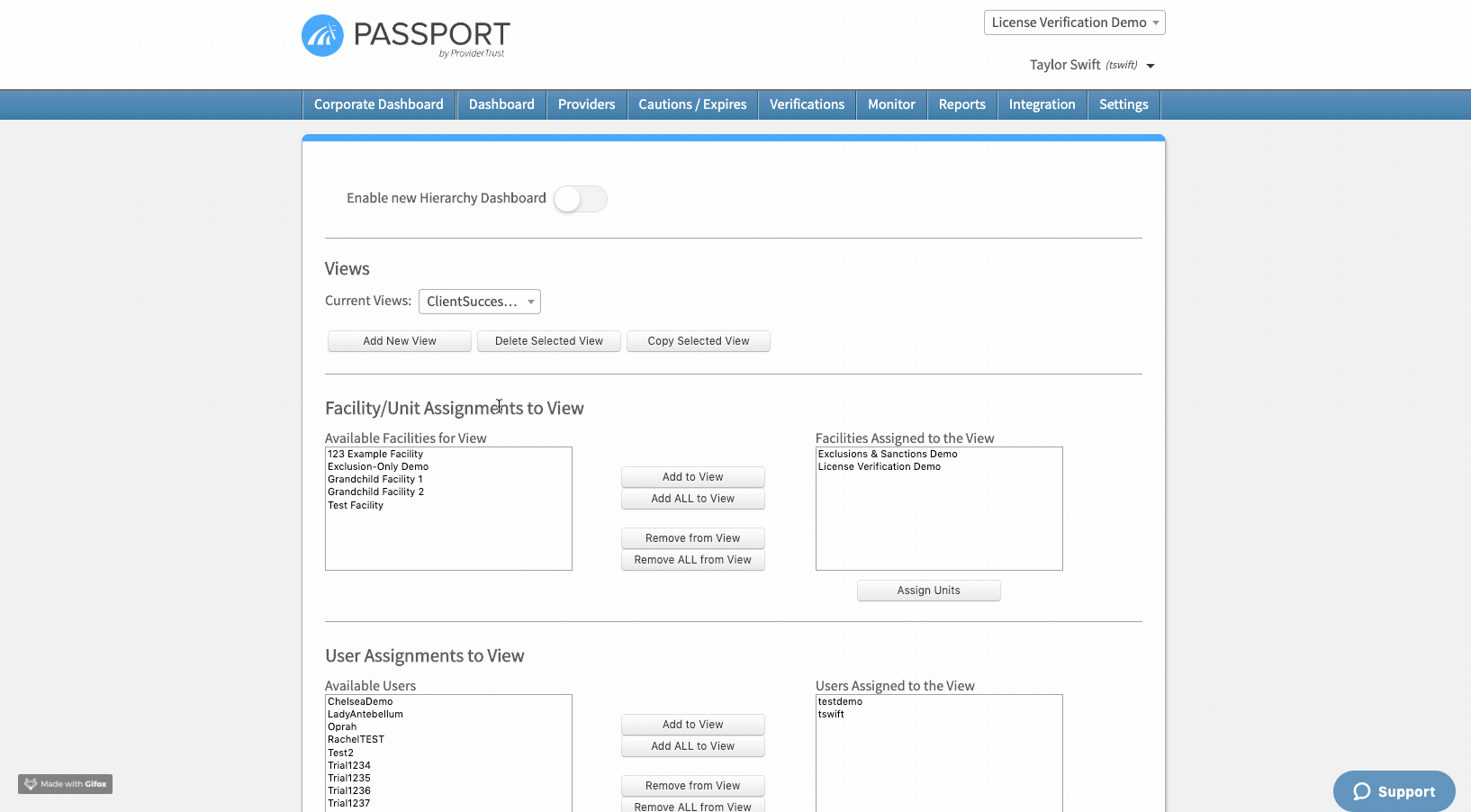 After you name your view, press Proceed and you can select the facilities and/or units, you wish to include in the view. You can include ALL by clicking Add ALL to View or select each individually by clicking on the facility and pressing Add to View. If you wish to remove any facilities, click on the facility you wish to remove and click Remove from View until your desired facilities are in your view.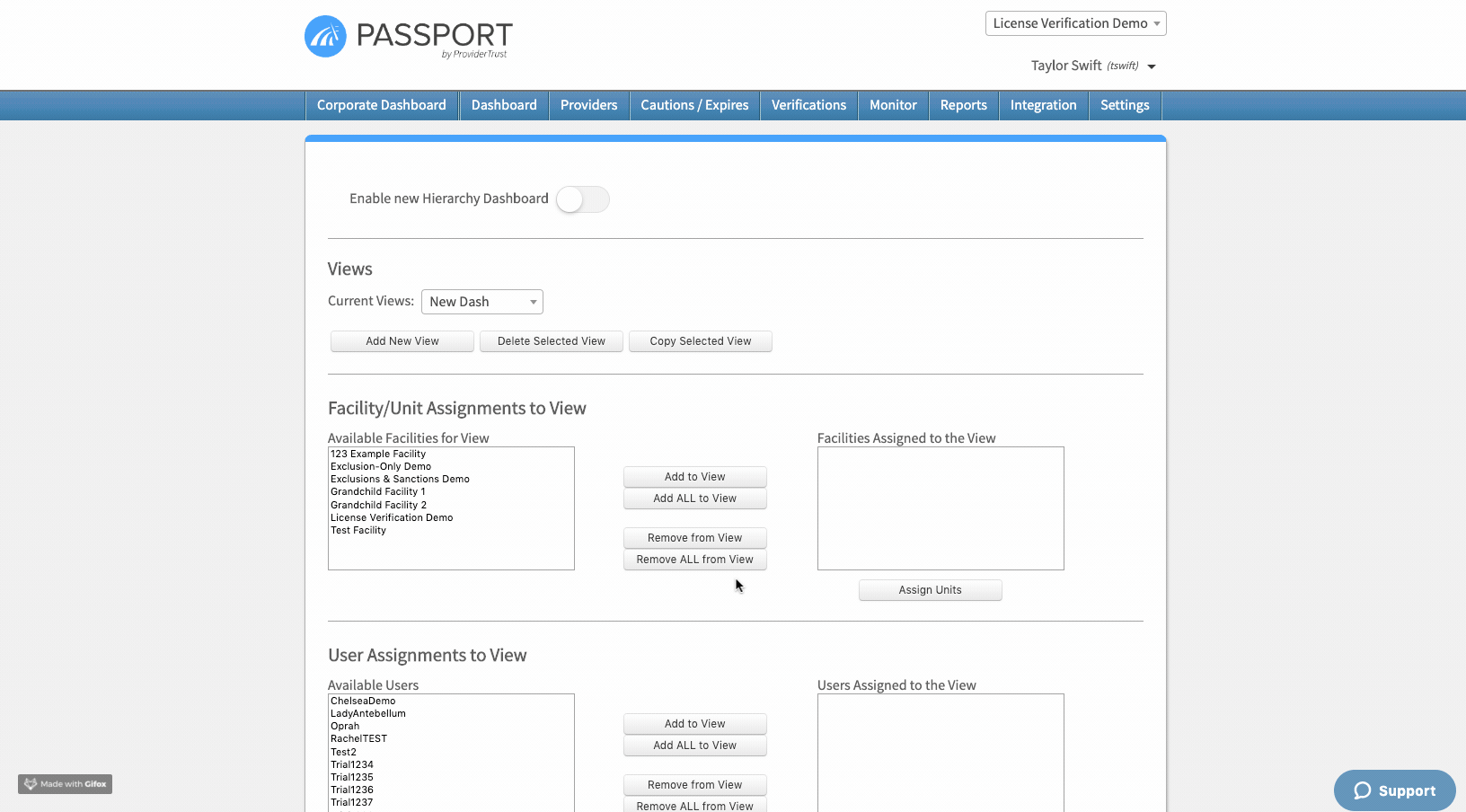 If you wish to assign only specific units within a facility, click the facility and press Assign Units. This will allow you to choose only selected units included in that facility's view. For most users, they will skip this step.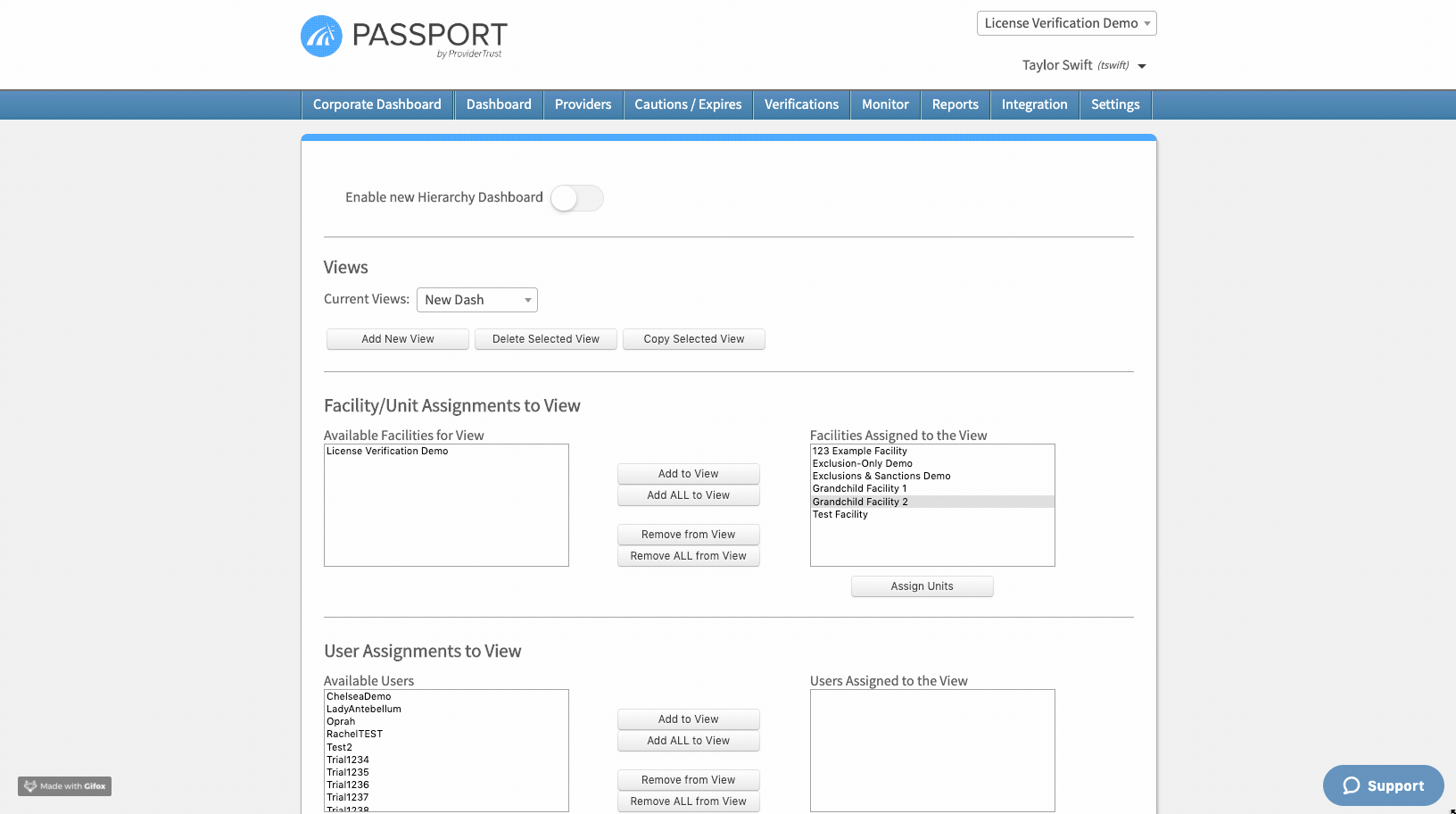 Once you've chosen your facilities and/or units you wish to include, you must select the users that you wish to have this view. You have the option to include ALL or add one at a time. You may also remove users from the view by clicking the user and pressing Remove from View.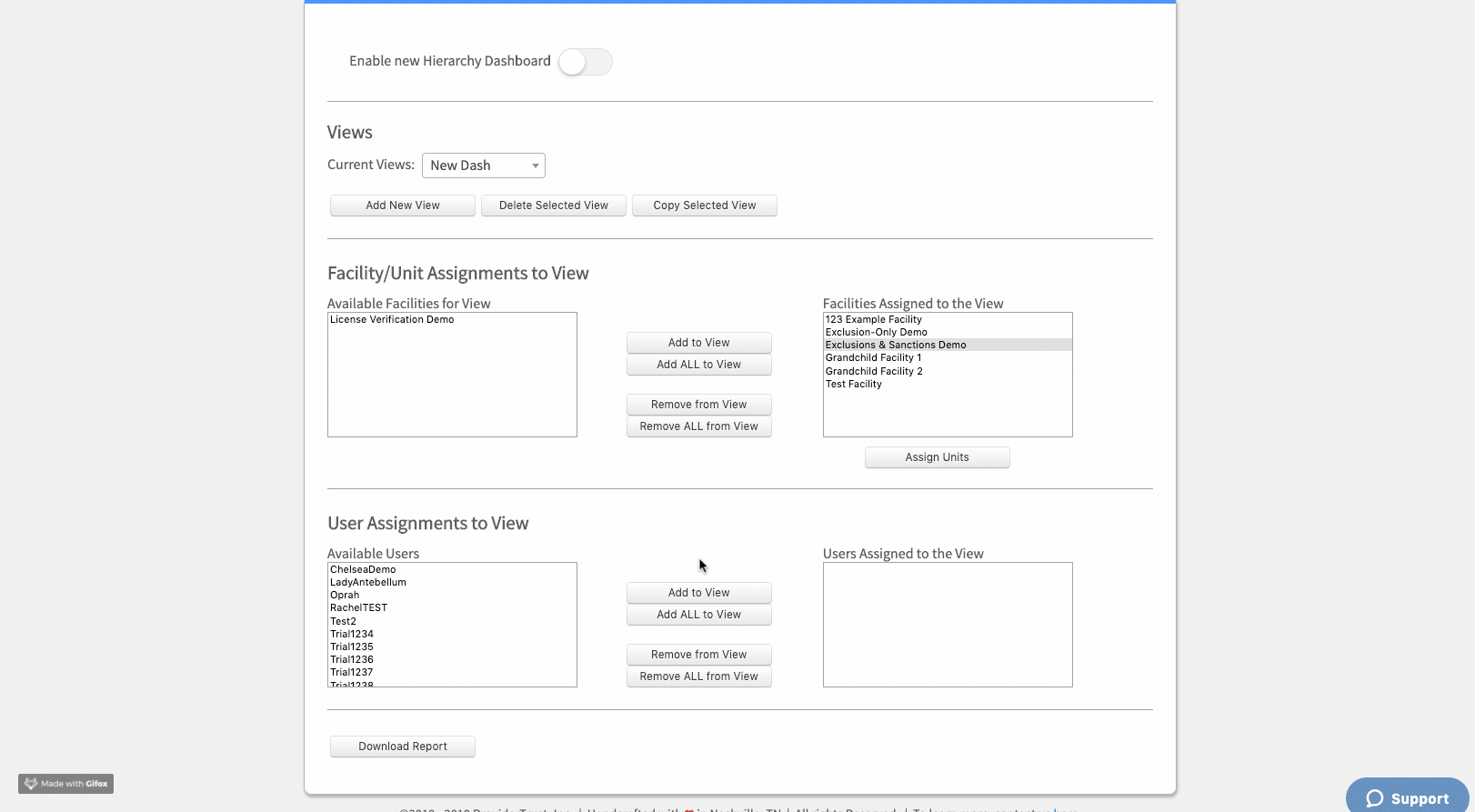 To Download a report of all current configured views and their corresponding views, click Download Report at the bottom of the page.