If you have a new job title that you will be sending on your Provider File under the Discipline 1 column, you are able to add the job title into Passport before you send the file so that it doesn't fail.

To add the new job title, you can either upload a discipline mapping file or add the job title to your disciplines in Passport. This article will cover how you can add the new job title directly in Passport.

If you have a Corporate dashboard, you must first go to a Facility Dashboard to access the Integration mappings under the Integration tab.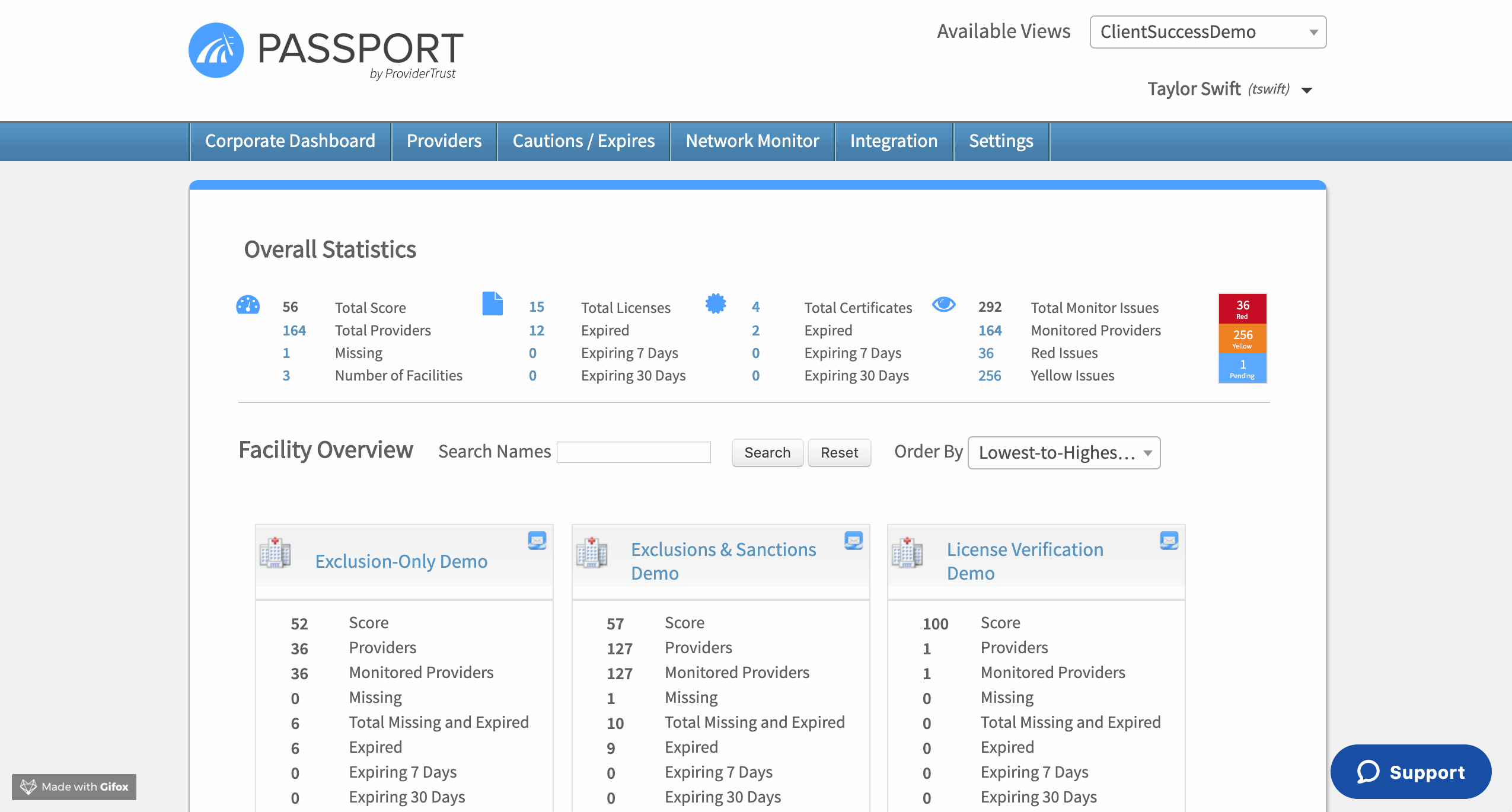 Click on the Disciplines tab to be taken to a list of all job titles currently mapped in Passport.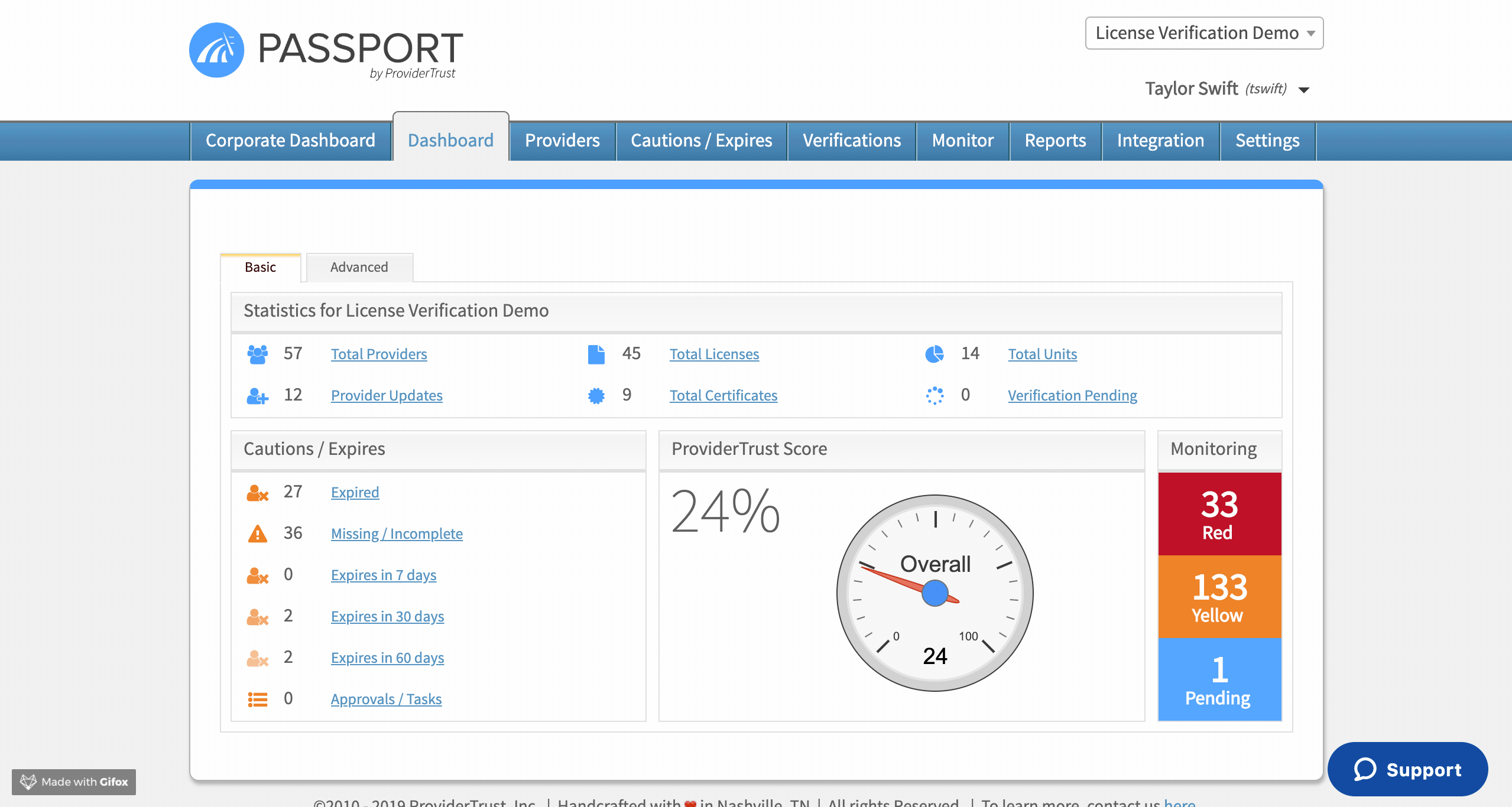 If you're unsure if you have already added the job title, best recommendation is to search under Facility Code to see if it's already listed in Passport. You can only add each code one time. More than one code will result in file failure.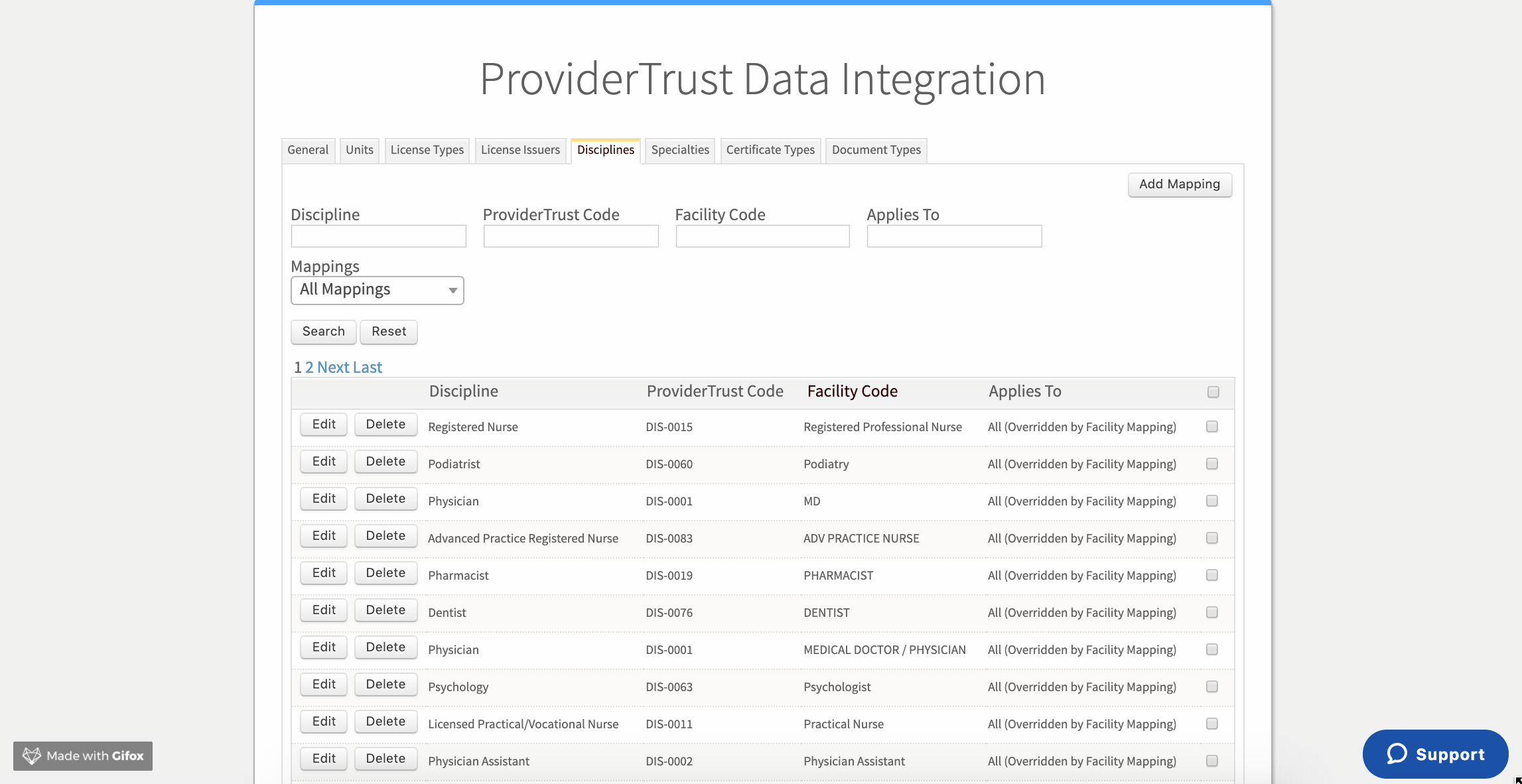 To add a new title, press Add in the right hand corner. Type your organization's job code in the Facility Code section and select the ProviderTrust discipline that should be associated with the new title. This discipline will define the level of monitoring for this role as well as any credential requirements.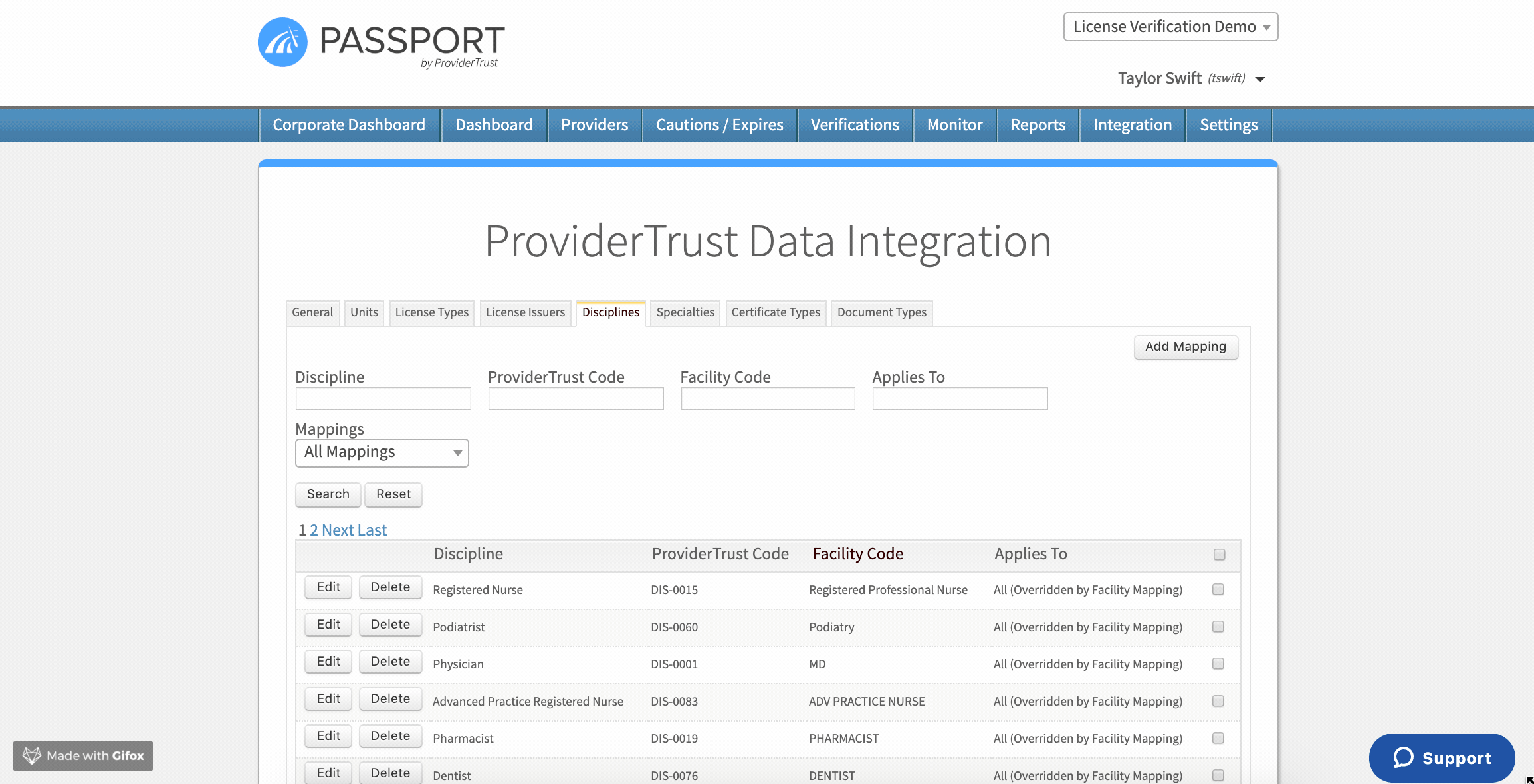 Important: If you are unsure which discipline to select, please contact the support team at support@providertrust.com or call at 615-938-7878 ext 1. The discipline you choose will dictate the level of monitoring and the credential requirements so it's important to confirm with support rather than select the wrong one.

Press Save or Save & Add Another and you are all set.