There are several ways to create a report of all your current providers in monitoring.
From the Provider Tab, you can generate a list of all providers in active monitoring or specify certain groups based on your chosen search filters.
From your Dashboard, click on the provider tab and search for the selected group of providers. You can also generate a report of all providers by skipping this step.
Scroll to the bottom of the page and press Export to generate an XLSX report of providers which will include provider information including job code, job title, company user id as well as license information and expiration dates.
We have also added the ability to Schedule this report as well when you click on Export.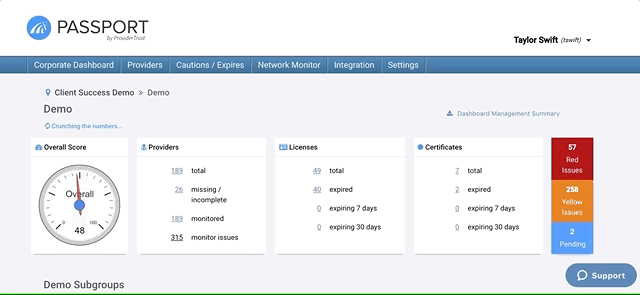 From the Facility Dashboard, you are also able to click on the Reports Tab and download a report of Current Monitored Providers either in XLSX or PDF form. This report will include Name, Facility, Unit Name, Passport number, Discipline(s) Monitor Package, Monitoring End Date, Monitor Start Date, Birthdate, Progress Status, Monitoring Status, Monitoring Status Notes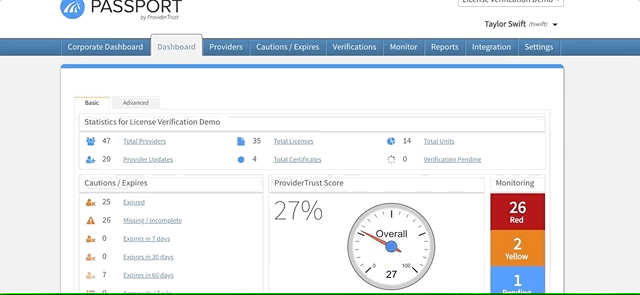 We have another version of this report available from the Reports tab from the Facility Dashboard. We have either the Current Monitored Providers which will also display your providers Progress Alert Status, Current Monitored Providers with Color Result which displays the Progress Status and Colored Results Status and Historical Monitored Providers reports available.