License verification clients have the ability to pull all historical screenshots for *verification of licenses in Passport going back to October 2018 - including licenses previously deleted from the system.
Below you will see an overview video with more detailed instructions following.
*The license verification schedule can be found in your compliance letter under the Reports tab*
Steps to Export License Verification Screenshots:
1. Navigate to the "Provider" tab
2. Select "View" on the individual provider
3. Click the sub-tab "Monitor."
4. Scroll down to the "License Verification Records" table
5. Click the "View History" button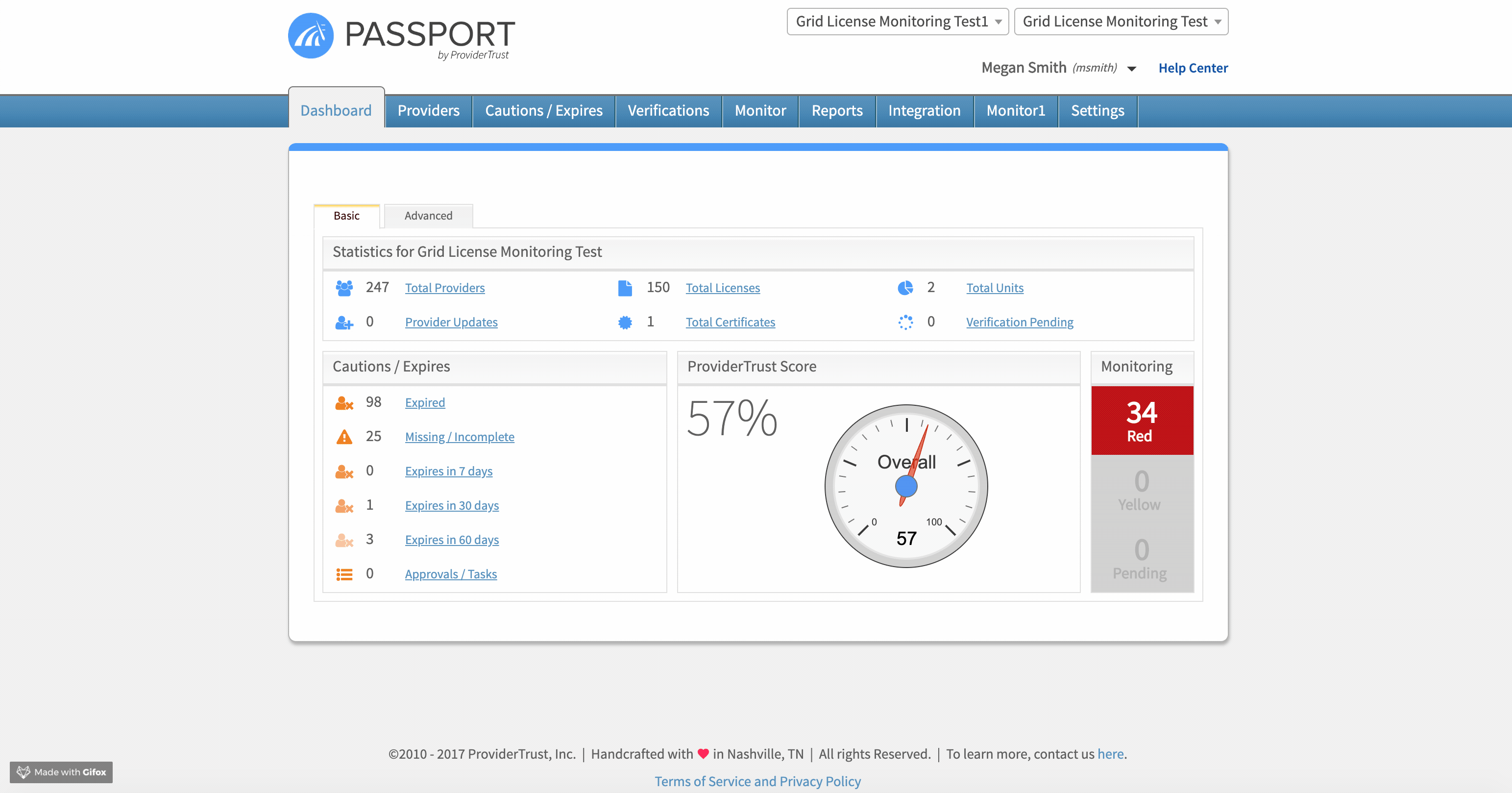 The pop-up that appears is your primary workspace. You can view all licenses for an individual provider, current or terminated, and most verifications for that license. Some historical verifications may not be reflected in our system. For specific details on certain individuals, please contact the client care support team.

Current licenses are denoted by a blue circle and deleted licenses are denoted by a grey circle.
When you toggle to a new license, you will see all verifications and their date. You also have the option to constrain your results by month and year.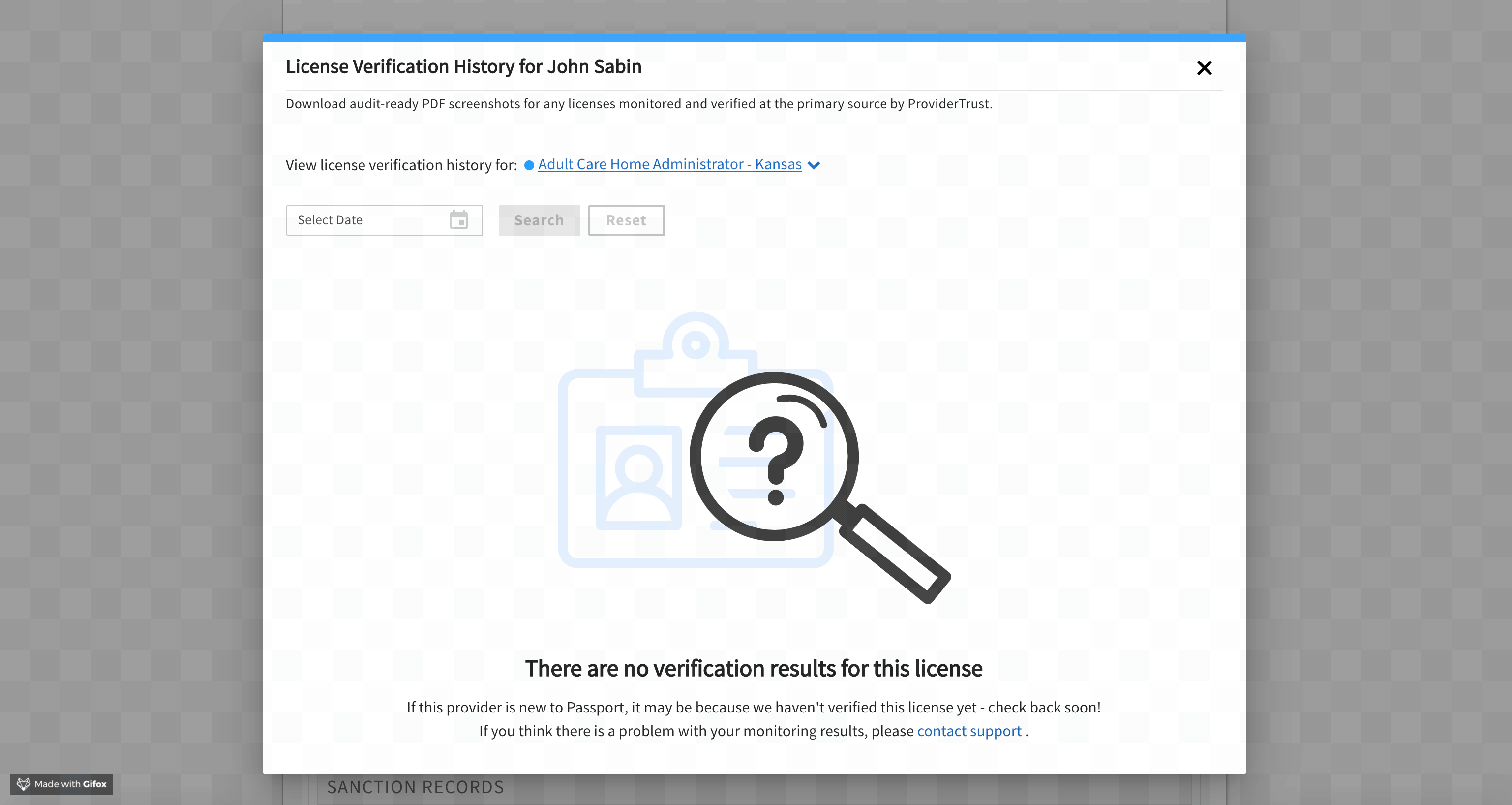 Once you've found the verification you would like, select the "Download" button. This will generate an audit-ready PDF with the provider's name, discipline, unit, facility, and monitoring start and end date. Below, you will find their license number, issuer, and the exact screenshot taken at the primary source for the date you have chosen.