In this support article we cover the two places in Passport to Edit or Delete a License or Certification:
Monitor Tab Best place to edit or delete a license or certification after you received a monitor alert.
Provider's Tab : Best place to update a certificate or licenses without a red or yellow alert.

If you receive a monitor alert regarding a license and it is either no longer needed or needs an update to the information you provided us, you will be able to edit or delete this license directly from the alert in the monitor tab.

1) Sign in (facility.providertrust.com)
2) When reviewing the license alert, click Edit Client Provided License Data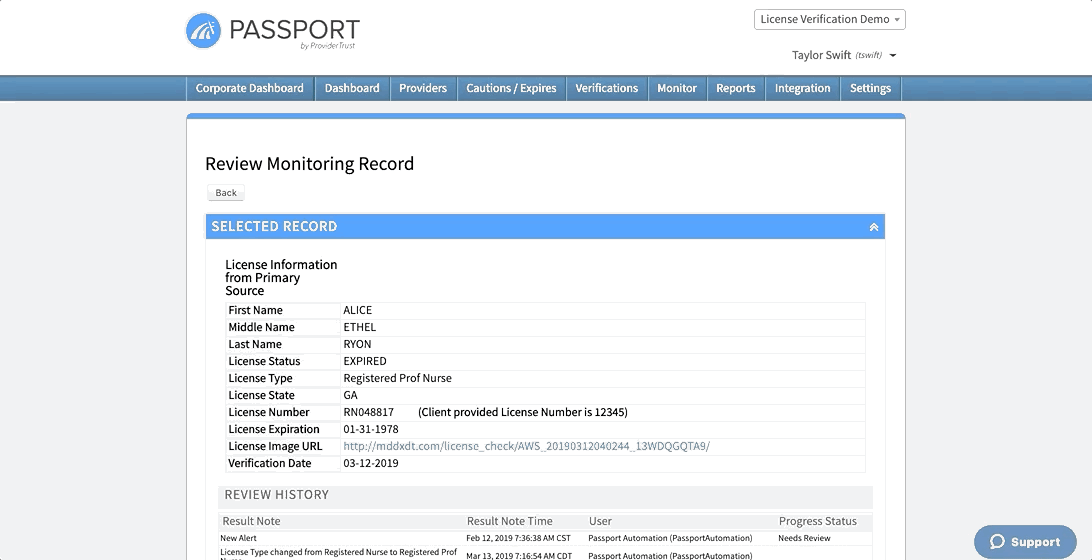 3) Make necessary edits to license type, issuer or number and press Save or Delete license all together.


Below are the steps on how to delete or edit License or Certification from the Provider's Tab (if you do not have monitor alert access):
1) Sign in (facility.providertrust.com)

2) Click on "Providers" on the blue navigation bar.
3) Search for the provider in question by name, unit, discipline, etc. Click on "View" to the left of the Provider you are looking for.

4) Click on "Passport" within the Provider's record.

5) To Edit or Delete an existing License or Certification, click on the "Edit" button to the right of the item you wish to change.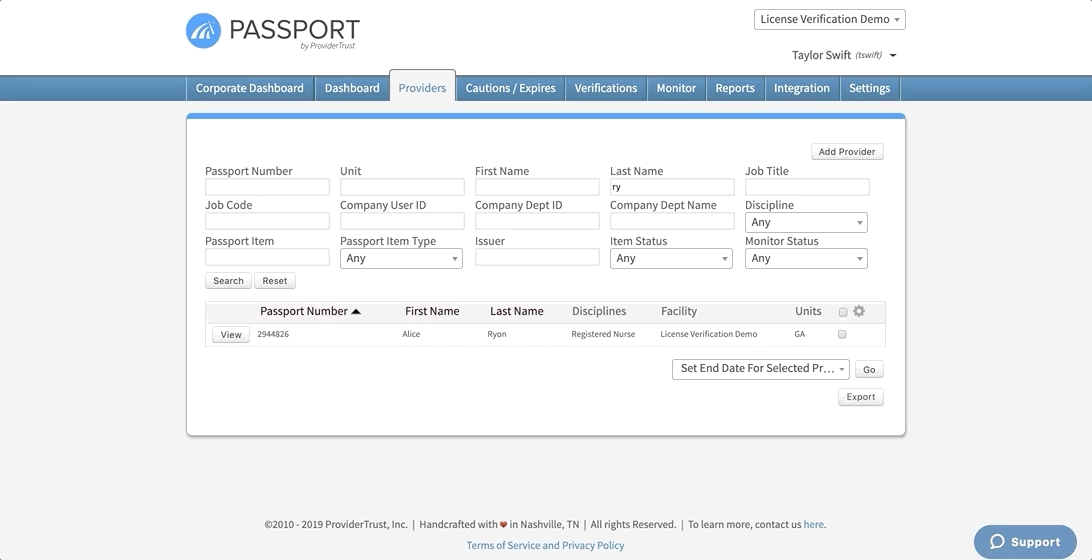 6) To edit a license number, type, or issuer, simply toggle between your different type and issuer options. To edit the number, simply place your cursor over the number to make any changes needed. Click "Save" when done.

There is a "Delete" button at the bottom of the pop-up to delete the license or certification entirely. Please be sure you are ready to delete before you use this feature as there is not a way for you to recover the data.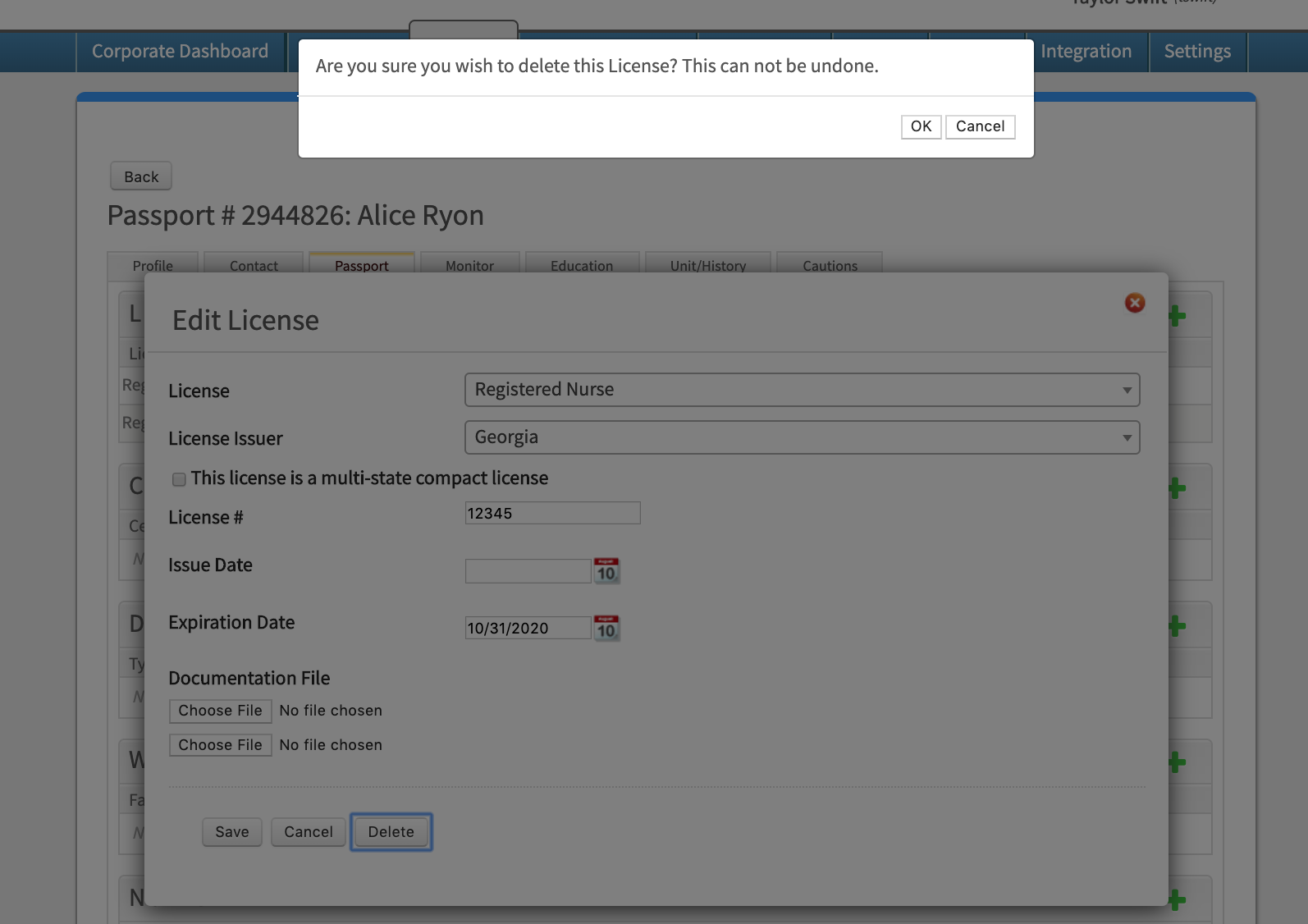 7) Click 'Back' to delete or edit a new License or Certification for a different provider.