To login to Passport, navigate to Passport and enter your login credentials. You should have received your credentials in the form of a "Welcome Email." If you have not received your Welcome Email, please check your spam or junk folders in case your email filters accidentally placed it there. If you still cannot find your Welcome Email, please reach out to your system administrator or ProviderTrust Client Care Support team for help.
Press Login to access your Passport system.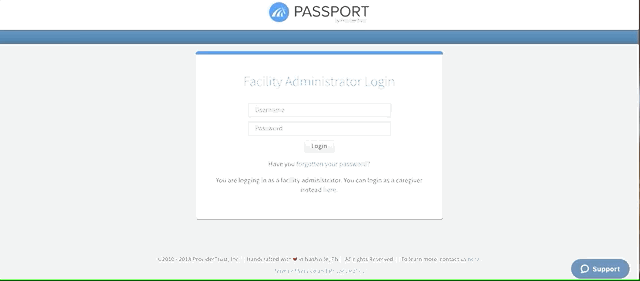 In case of any login issues, we have a Forgotten Password button and Support button in the bottom right hand corner to contact Client Care for further assistance.
Next: Navigating the Passport Dashboard
Need additional support? Contact the Client Care team for access to one of our on-demand training webinars.