Corporate Dashboard Reports
If you oversee more than one facility (depending on your organization's setup) you have multiple reports available on the Corporate Dashboard to download directly by clicking the number hyperlink.



*The Dashboard Management Summary also has the option to be scheduled daily or weekly.
Providers Export Report
To download a report of all providers or filter to specific groups of providers, click Export on the lower righthand side of the page. This XLSX report offers:
First/Last Name
Job Code
Job Title
Discipline ID
Monitor Status
Monitor Package
License Name
License Number
License Issuer
Issue Date
Expiration Date
Expired (Y or N)
Number of Days until Expiration
Monitor Export Report
To download a report of all monitor alerts or filter to specific alert types, click Export on the lower righthand side of the page. This XLSX report offers the data points shown here.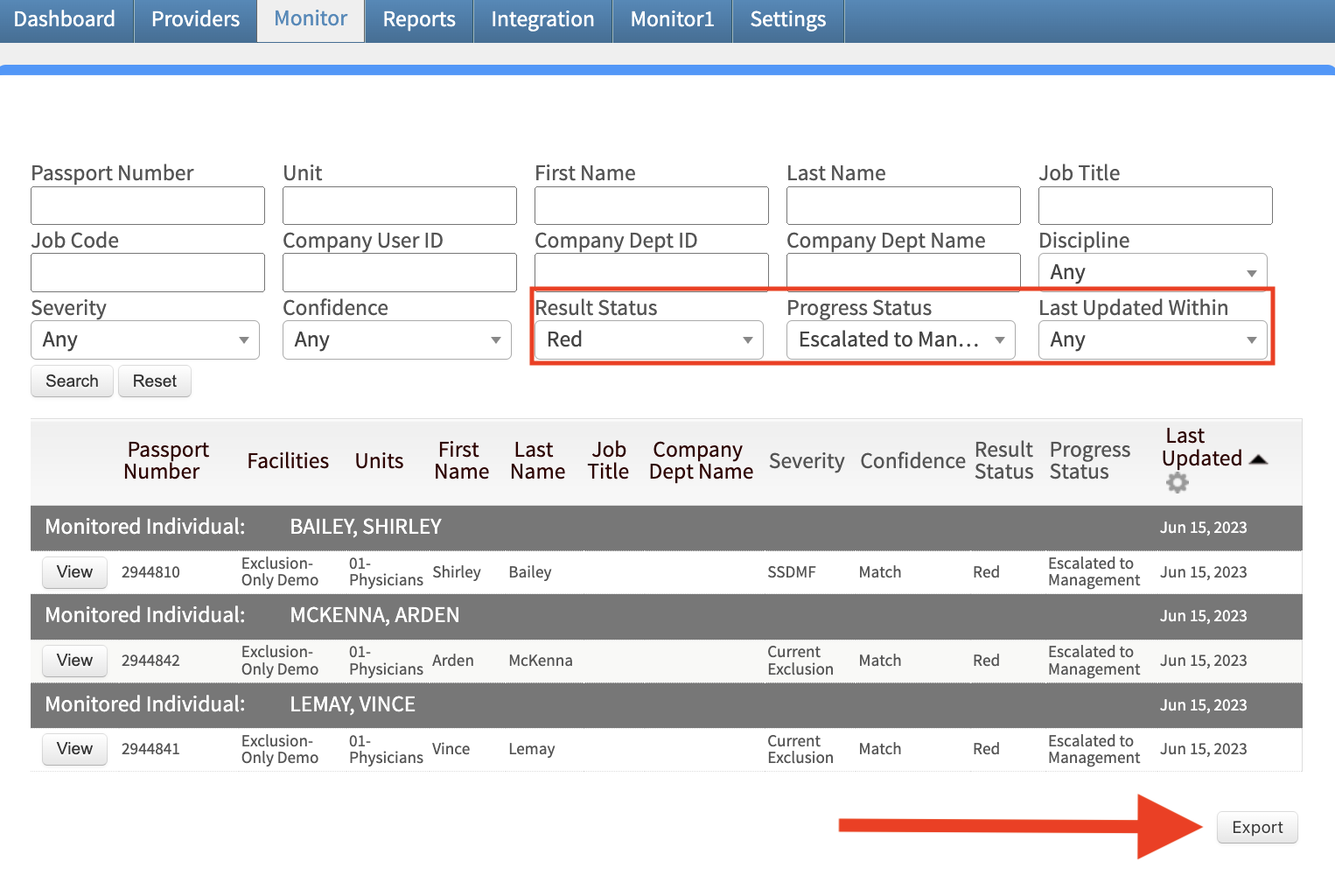 Cautions / Expires Export Report
You can export and schedule reports based on your designated search filters in the Cautions / Expires tab.
Reports Tab
If you oversee one individual facility or wish to generate reports that are facility-specific, you must toggle into a facility-level dashboard to the "Reports" from the blue navigation bar.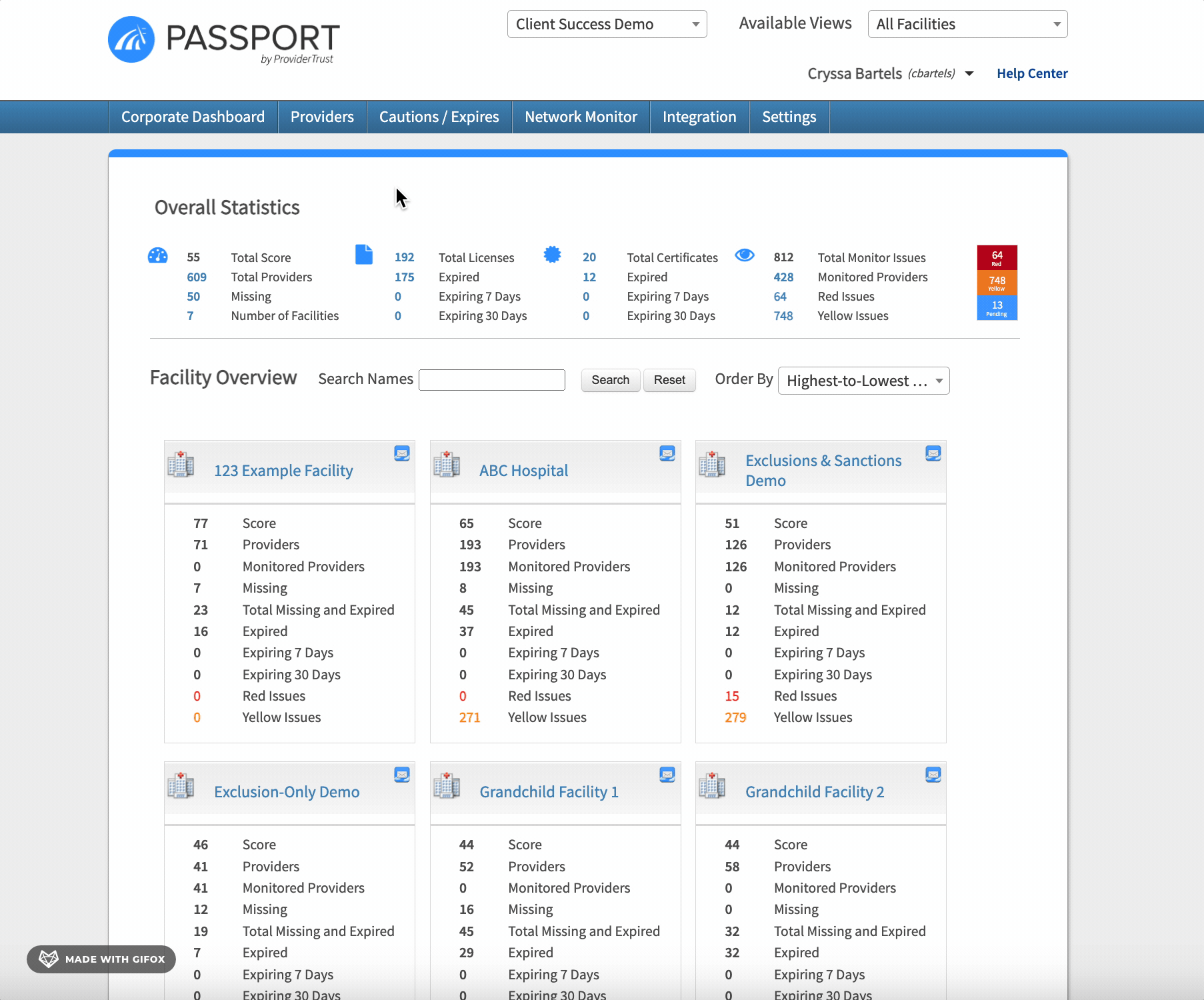 Here you will find additional monitoring reports including:
Compliance Letter - outline of services contracted by your organization
Exclusion Attestation Summary - proof of exclusion monitoring for audits
Single Provider Compliance Report - monitoring results and alert notes for one single individual
For more detailed information on all reports available in the Reports tab,
please refer to What Reports Are Available In The Reports Tab?
If you have any questions related to specific reports or reporting needs, please contact support@providertrust.com or call 615-938-7878 ext 1 to discuss what type of reporting is needed.
The following lessons will be designated for system admin users covering topics including uploading files and adding new users.
Next: Uploading Files to Passport
Need additional support? Contact the Client Care team for access to one of our on-demand training webinars.